Amazing Locations, Better Service
Our commitment is simple: provide students with a place where they feel valued, safe, and proud.
Our vision is to build the highest quality housing for students and provide our tenants with unparalleled service.
Our Promise
We started the Winkler Organization in 1983 with a vision to build, manage and maintain high quality apartments in great locations, provide tenants with unparalleled service, and enrich students' time spent in Boone, North Carolina. Our goal is to provide you with a home away from home!
We run a family business, local to Boone for seven generations, with over 35 years of experience in real estate development and property management. We are hands-on managers that take pride in our properties and provide quality care for our tenants.
We truly think Boone is the best place to live, work, study, play, and explore. Our goal is to provide you with a home away from home. We look forward to working with you!
Sincerely,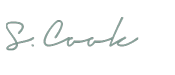 In Their Words
This being my first year off campus, Winkler has made it a great experience so far... I'd highly consider living in a Winkler Property if you get the chance to experience it for yourself.
Amelia Quinn
1st Year Tenant, 5 Star Google Review
If I could give Winkler more than 5 stars, I would! Your team has been great to me and my roommates. No company is more convenient and affordable to rent from while in college!
Jennifer Fricke
2 Year Tenant, 5 Star Google Review
... I can tell you without a doubt, the people at Winkler are by far the best I've come across ...
Les Gold
Parent of 3 year tenant, 5 Star Google Review
The rent is reasonable, and maintenance issues have always been addressed in a timely manner. I would encourage anyone looking for an apartment in Boone to look at Winkler properties.
Lisa Burkhart
5 Year Tenant, 5 Star Google Google Review
The properties are well-maintained, safe, and having all inclusive rent is a plus. The office staff has been wonderful to work with ...
Kelly Scaggs
5 Star Google Review
My friends wish they lived with Winkler after we tell them about the incredible Perks and affordable rent we pay. Thanks to Winkler for making my last two years in Boone absolutely incredible and very smooth!
Zach Bowyer
2 Year Tenant, 5 Star Google Review
I have been a Winkler tenant for almost 8 years. I have always had a smooth and helpful experience with the company!
Logan Issacson
8 Year Tenant, 5 Star Google Review
The office staff are very friendly and have consistent communication through calls and emails. Any maintenance issues I've had have been fixed in a timely matter!
Esther Killius
Happy Tenant, 4 Star Google Review
I can only hope that there are other organizations out there that will be as trustworthy, responsive, helpful, and easy to work with for our students' future plans.
Tracie Hall
3 Year Tenant, 5 Star Google Review